Excellent Persons of 2018
---
Excellent Persons of 2018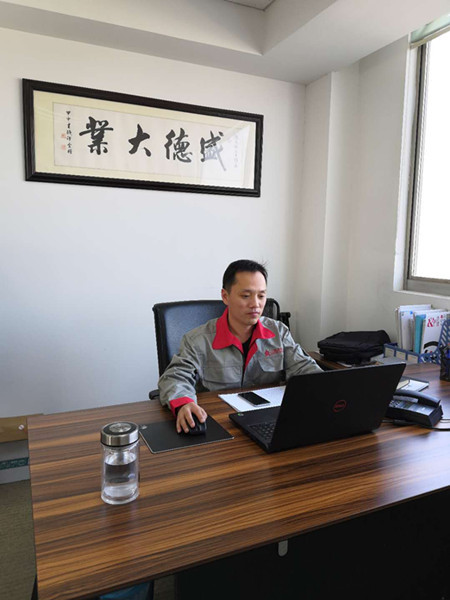 1. Lingxia/Group Branch Budget Officer
Ni Lingxia, 42 years old, cost engineer. He joined Qian'an in 2007 and has nearly 20 years budget experience. He is responsible for the tendering and bidding of the branch company. During the normal working hours, regardless of day and night, regardless of holidays, hard work, make every effort to do a good job of each tender. Ten years of hard work and complaints, striving for excellence for bidding.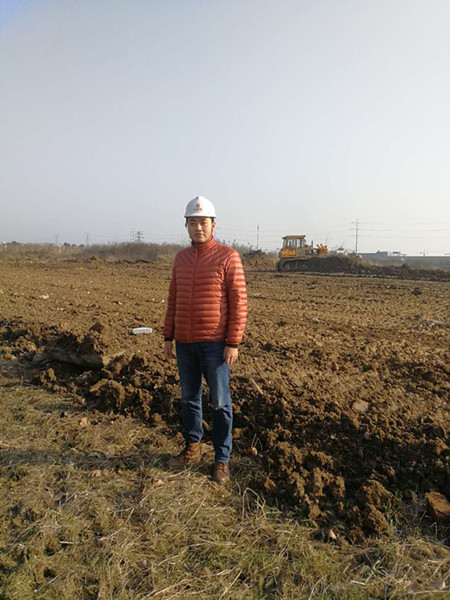 2. Executive Manager of Bu Binbin/Group Tripartite Company
Bo Binbin, 31, assistant engineer. In 2009, he joined Qian'an. In 2018, he was the executive manager of the roof distributed photovoltaic project of Shanghai West Suburb International Farm Products Trade Center and 10MW photovoltaic poverty alleviation project of Qinhuangdao Qinglong Chen Zhangzi Phase II. During the construction process, he attached great importance to safety and quality, and paid attention to risk prevention and control. Both projects achieved ideal benefits.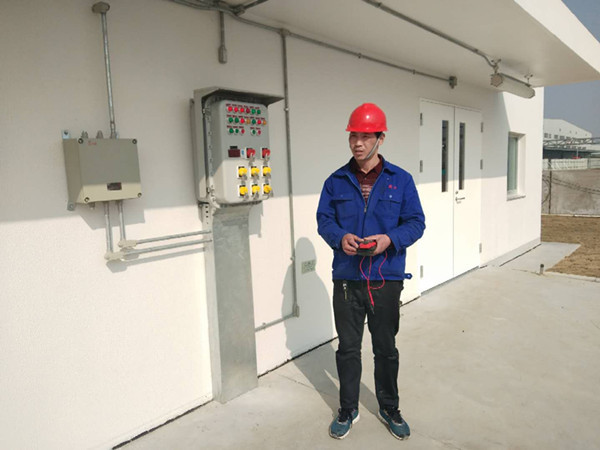 3. Executive Manager of Huanghongxin/Group Four Branches
Huang Hongxin, 47, is a technician. In 2003, he joined Qian'an as an electrician and on-site production manager. Work conscientiously and responsibly, study hard on business, cooperate harmoniously with the general contractor and other subcontractors in Dalian Matsushita, Suzhou Jiubaotian, Wuxi Avionics and other projects, receive unanimous praise from all sides, and establish a good image for the company.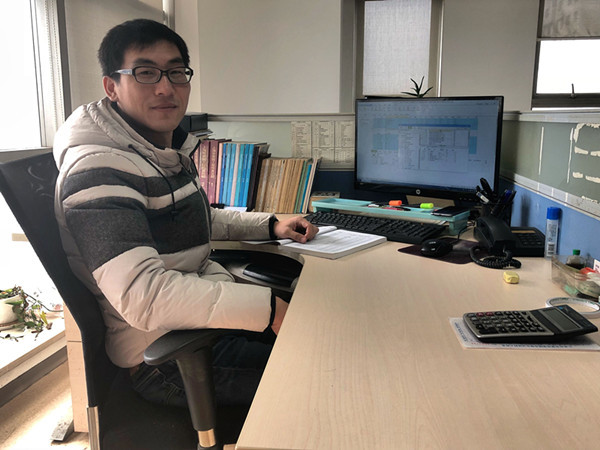 4. Cost Controller of Fan Jiahuan/Group Five Branches
Fan Jiahuan, 31, assistant engineer, second-class builder. In 2012, Nanjing Polytechnic University (Junior College Diploma) graduated and joined Qian'an University. In 2015, he obtained the Bachelor's Diploma of Chongqing University. It has the professional qualification certificate of the second-level builder (mechanical and electrical, construction), and also obtains the post certificate of cost engineer, construction engineer, quality engineer and information engineer. At present, it has been independently competent for project bidding and budget and final accounts preparation.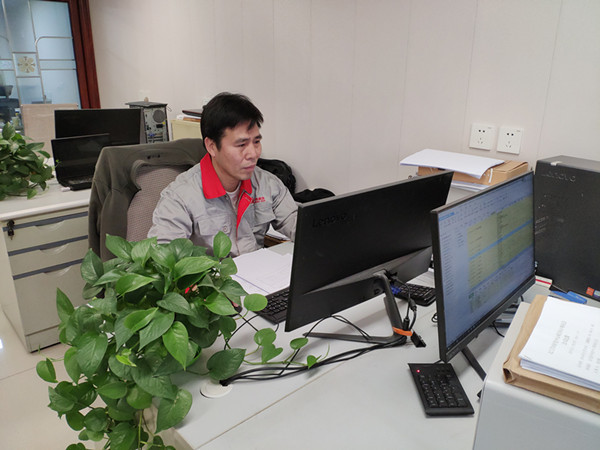 5. Budget Member of Gong Weizhong/Ninth Branch of Group
Gong Weizhong, 50, assistant engineer. He joined Qian'an in 1993 and worked in Nine Branches for 22 years. He has successively held the positions of head of electrical class, builder, budgetary officer and chief of management section. His work level is excellent. In 2018, we will focus on promoting the final accounts of the Beijing Urban Vice-Center Project, completing the settlement of several projects and organizing and supporting the winning of three projects.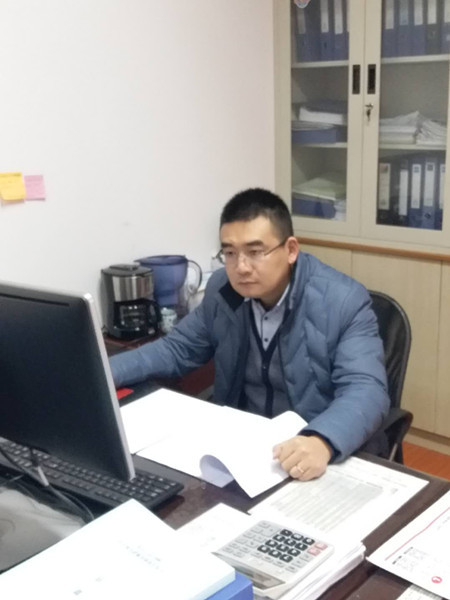 6. Manager of Operations Section of Tangjian/Group Tenth Company
Tang Jian, 34, assistant engineer. After graduating from Nantong University in 2006 and joining Qian'an, Nantong University has been engaged in branch business. Its diligent and rigorous working attitude and professional technical ability have been recognized by the leaders. In 2018, he presided over the tender quotation work about 40 times. Through in-depth analysis of the tender projects, he endeavored to win the tender while ensuring the company's profit margin, and finally succeeded in winning many projects.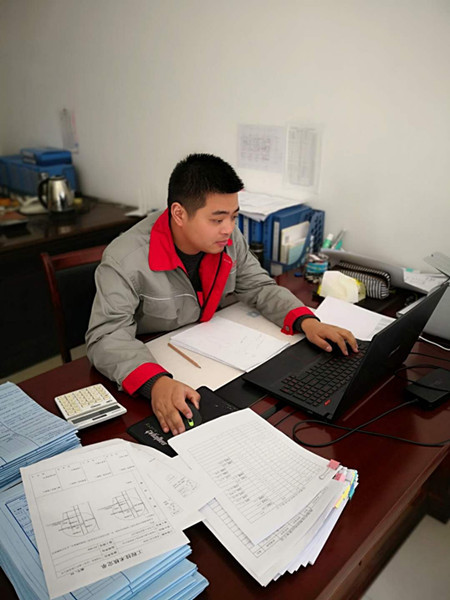 7. Technical Leader of Yang Zhanglei/Twelve Branches of the Group
Yang Zhanglei, 32, assistant engineer. Entering Qian'an in 2018, he is engaged in on-site technical management and factory technical management at the front line of construction and production. In Wuxi Zhonglong Square project, production and management work are well done to ensure quality and safety. Communicate with many parties and work out the best construction plan, which is unanimously approved by owners, supervisors and designers.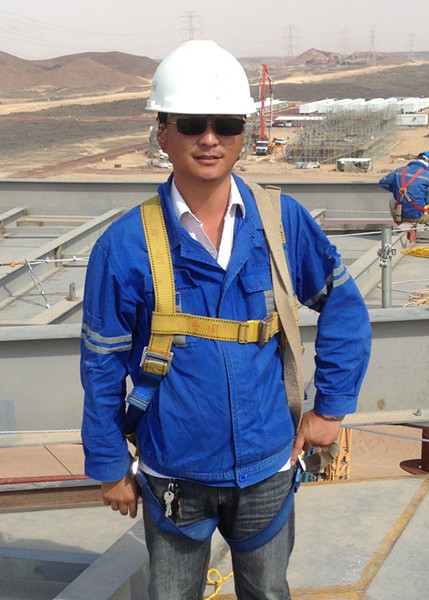 8. Executive Manager of Shi Leileilei/Group Fifteenth Branch
Shi Leileilei, 42 years old, engineer. In 2005, he joined Qian'an and went to Guangzhou, Lanzhou, Qingdao, Weihai, Saudi Arabia and other places to take charge of related projects. In 2018, he served as the executive manager of Korla and Altay projects in Xinjiang. He led the team to overcome the difficulties of time constraints and high requirements, and successfully completed the construction tasks with high safety and quality. The project department has won the "Excellent Construction Unit Monthly" award many times.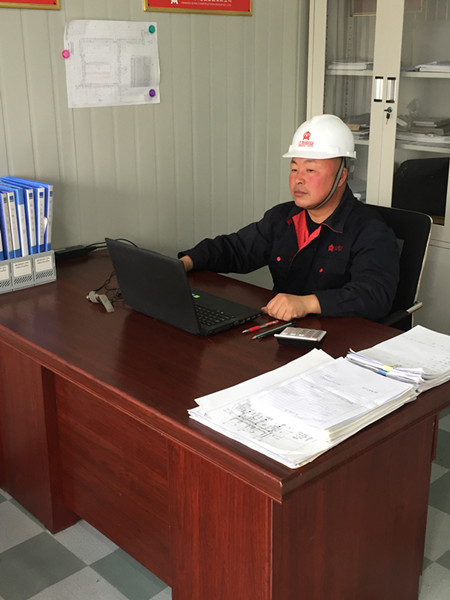 9. Executive Manager of Zhang Huibing/Group 16 Branch
Zhang Huibing, 53, is an engineer. In 2006, he joined the 16th Branch of the Group. In 2018, he served as the executive manager of Xuzhou Bokang Project. He united the project team, carefully organized and carefully constructed, and paid close attention to the quality of the project, safety, civilization and environmental protection. In the local inspection, it was praised by the leaders of Pizhou City. In October, the main leaders of Xuzhou City held a safety and environmental protection view meeting in the project, which fully demonstrated the good image of Qian'an.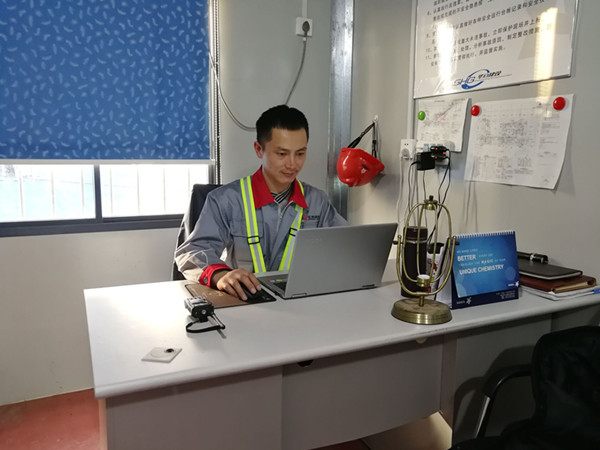 10. Safety Manager of Yuan Jinjian/Group Petrochemical Branch
Yuan Jinjian, 32, is a safety engineer. He joined Qian'an in 2013 and grew from an ordinary security officer to a project safety manager. He has successively participated in the construction of the Koubers (Jiangsu) project, the Suwei (Changshu) special polymer project and the Changzhou Zhongjie Science and Technology Project. In 2018, he served as the safety manager of Nanjing Sasso Project. The project department won 2 million safety hours award, and the individual was awarded excellent safety manager.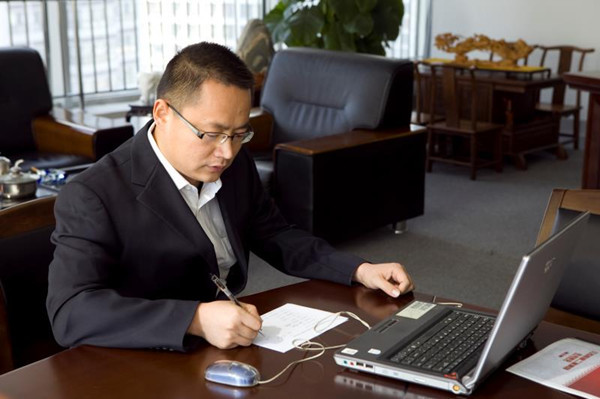 11. Executive Deputy Manager of Jinyu Branch of Chen Jie/Group
Chen Jie, 36, an engineer, is a member of the Communist Party of China. Joining Qian'an in July 2003, as the leader of the branch company, he actively participated in formulating the overall development strategy of the branch company, and often went deep into the construction site to organize project managers to solve the difficult problems encountered in practical work. While doing well with the company's management work, we attach great importance to scientific and technological innovation. In 2018, we participated in compiling a number of QC achievements and won national prizes.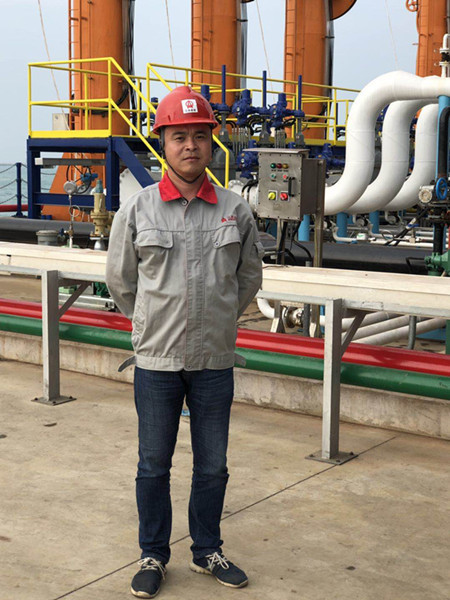 12. Manager of Jinzhou Branch of Shen Jiangang/Group
Shen Jiangang, 40, is a second-class builder. In 2018, Sinopec (Hong Kong) Yangpu Product Oil Terminal, which participated in the construction of 11 storage tanks in the second tender section of Yangpu Product Oil Depot, 4 100,000 storage tanks in Fubao Yangpu Tank Area of Guotou, 100,000 storage tanks in Yangpu Commercial Reserve Depot of Hainan and oil pipeline in the new terminal building of Phoenix Airport, was highly appraised by Sinopec Group.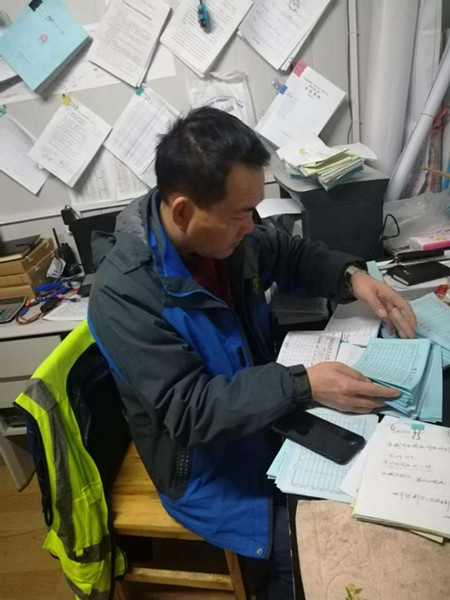 13. Executive Manager of Xi Weihong/Group Jinshun Branch
Xi Weihong, 44 years old. After joining Qian'an in 1995, the 24-year working time has grown from a worker to a foreman and executive manager step by step. He has participated in the construction of "Luban Award" projects such as the People's Hospital of Xinjiang Uygur Autonomous Region and the Xinjiang High-end Talents Service Building. In 2018, he was responsible for the largest and most managed projects of the whole branch, creating output value of nearly 100 million yuan, and made great contributions to the development of enterprises.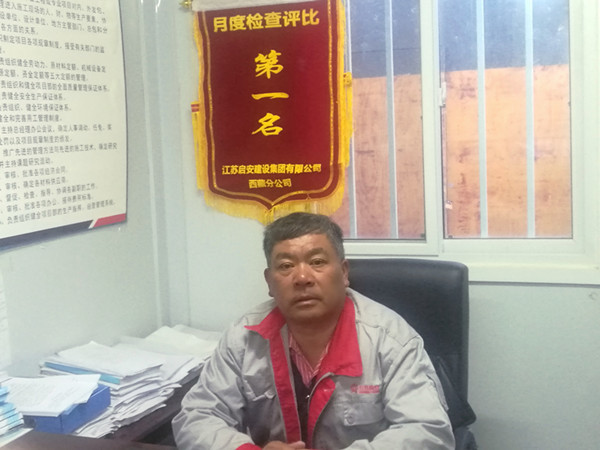 14. Executive Manager of Huang Jianguo/Group Jinshun Branch in Tibet
Huang Jianguo, 56 years old. Joining Qian'an in 2016, he has been engaged in construction industry for nearly 20 years and has rich experience. As the first person on the spot, we should pay close attention to the quality and safety work of the project, implement the control of the production and progress of the project, and manage the materials, cost reduction and labor cost well. No safety and quality accidents have occurred in the project department where we are working. The project schedule keeps pace with the requirements of Party A, and the economic benefits are good.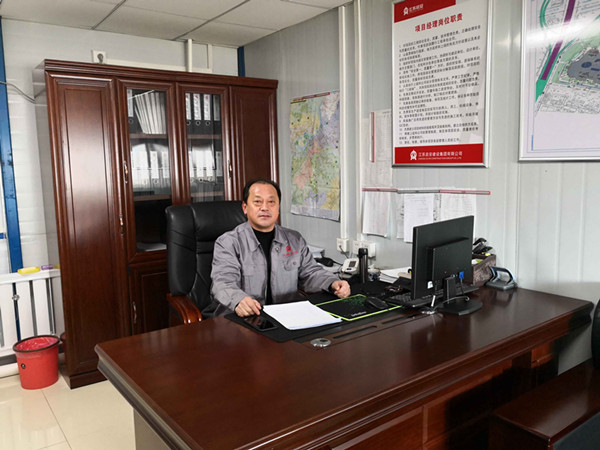 15. Executive Manager of Golden Sunshine Branch of Lu Chenyin/Group
Lu Chen-yin, 55 years old. In 2007, he joined Qian'an work and grew from an ordinary worker to a project manager. He has been awarded team and personal honors by many companies. He is currently the project manager of mechanical and electrical project Department of Harbin Agricultural Expo Center. Strict requirements in management, courageous struggle, practical work, pay attention to safety and quality control, actively promote new technologies and methods, and strive to create national high-quality projects.